SOLE PATCHWORK OF LIFE: 2020 Colorado Tour

An Interactive Civic Engagement Community Touring Art Project
Contact:
Eriko Tsogo
erdensyren@yahoo.com
About:
Soles Patchwork of Life is a touring, community civic engagement art project by artist Eriko Tsogo. In 2020, the Sole Patchwork of Life project will complete its Colorado Tour, making stops at 8 different Denver Council Districts by partnering with host venue organizations that work with marginalized communities. The Sole Patchwork of Life project Colorado Tour is made possible by grant support from City of Denver Office of Equity and Diversity.
The 5 hour workshop (4 hour public runtime, 30 minute setup, 30 minute cleanup) runs one day and uses the power of storytelling, art, writing, performance and community to bring and bridge cultures together.
An old American proverb recalls, "you can't understand someone until you've walked a mile in their shoes." In this spirit, we invite you to come create a community art project using the power of storytelling, art, and writing to bridge cultures and bring different communities together to learn from one another.
In order to participate, participants can bring a shoe from their culture or they can use the shoe they are wearing. Participants are free to take photos during workshop.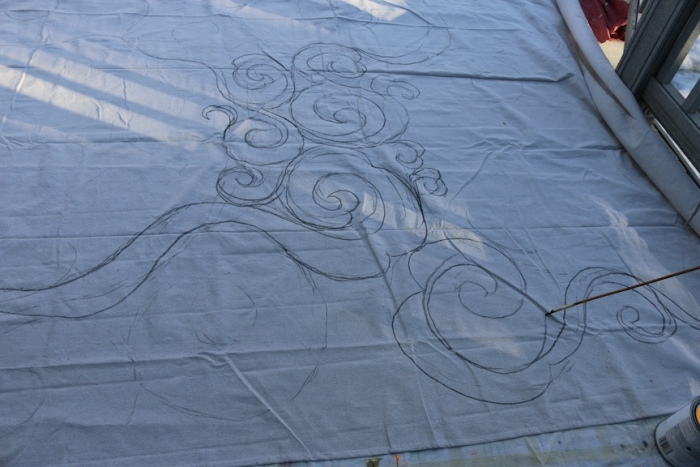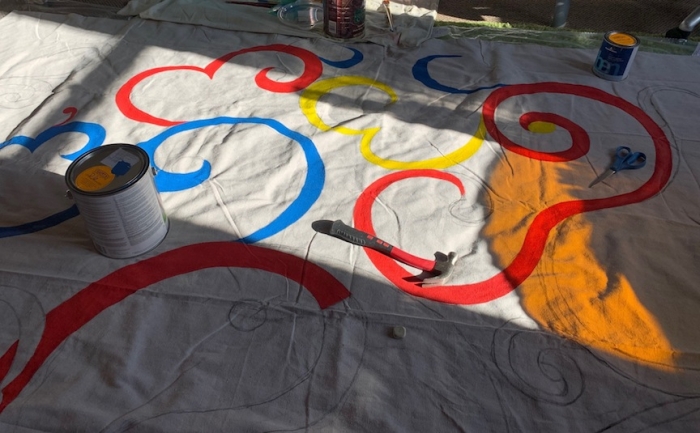 Mission / History:
Soles Patchwork of Life is a touring community civic engagement project that shares similar workshop properties as Bridging Cultures preliminary project. Sole Patchwork Life is specifically designed to tour and activate 8 Denver Council Districts. Every month, Soles Patchwork of Life will make a stop at two Denver Council Districts and partner with two separate "host" organization venues for a one-day / five hour workshop.
Soles Patchwork of Life project has mission to tour America, the 50 US states. One tree of life shoe canvas will be completed per state. Each state canvas will have the "Tree of Life" [Soles of Life] motif painted in traditional Mongolian ornamental design patterns using the corresponding state flag colors.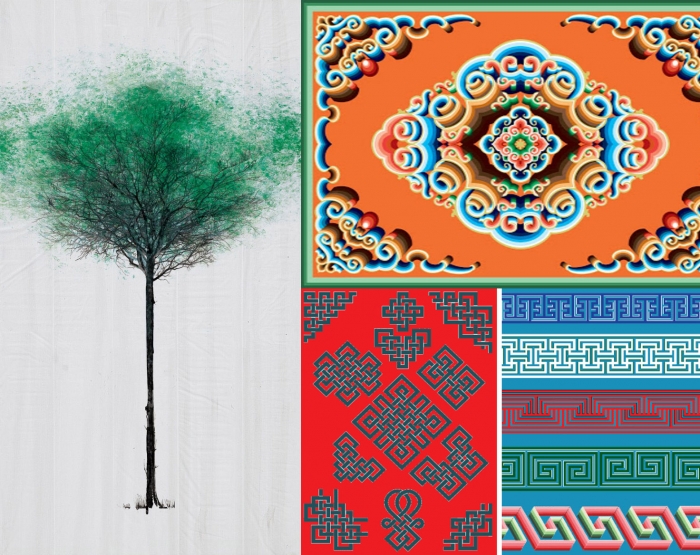 After each state canvas is rendered complete, the canvases will be woven together following the age old American "quilting, weaving history / tapestry art" tradition.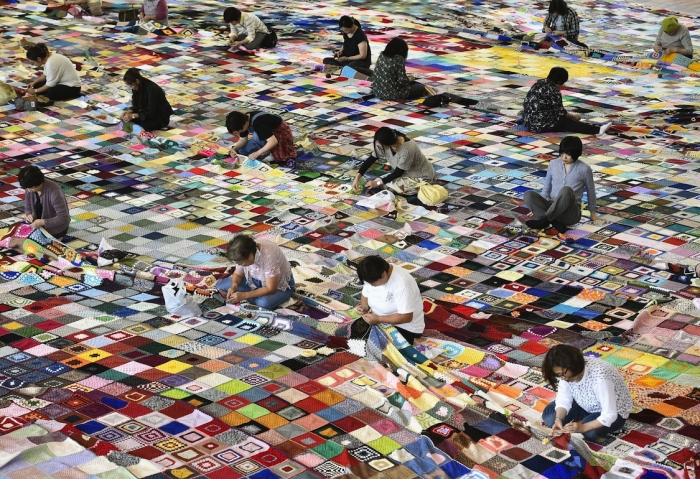 Symbolically, the ending tapestry would resemble a map/portrait of US immigration history told through the diaspora of first person immigrant narrative recollection. The completed large-scale canvas tapestry seeks to be exhibited at the US capitol, Washington DC for a single day public unveiling event at the Washington Monument.
Workshop Outline
- Workshop runs ONE DAY for 5 hours in total with 4hour public run time, 30 minute setup and 30 minute breakdown prep time. Workshop scheduling details to be discussed with Host Collaborator/Institute.
- Workshop is open and free to everyone and every age, children under 12 please be accompanied by adult.
- Optional: Interested participants please bring atleast ONE or more traditional shoe from your culture. Participants who do not bring a shoe can use the shoe they are wearing on the day of workshop or even trace their barefoot.
- 2 different types of traditional Mongolian boots will be provided as demo.
- All workshop terms are flexible and can change to better accommodate the Host Collaborator/Institute's preferences.
Eriko will start the workshop with 15-20 minute introduction. Traditional Mongolian shoes from the Mongolian Culture and Heritage Center will be used for demo.
If enough people have arrived by the start of the workshop, participants will get into a circular formation and the rest of the group can continue to introduce themselves/share their cultural shoes with the group until everyone has shared their story around the circle.
If participants are slowly trickling in at the start of the workshop, Eriko will start with the demo then participants can get right into the workshop skipping the sharing stories until the end.
The main canvas on the floor has the "tree of life" and branches outlined in paint. Each shoe imprint represents a leaf. Using the provided art supplies (permanent markers and acrylic paint), participants can trace their shoe(s)/sole however many times and wherever they would like throughout the canvas. The end goal is to fully populate the canvas with shoe imprint leafs, until our tree of life has grown into a fully-grown lush tree.
Suggested Writing Topics:
Within each shoe imprint, participants get a chance to share their origin/immigration stories by writing about themselves and their cultural ancestry.
"Where has your shoe been?"
"What is your immigration story?"
"If you could walk a mile in someone's shoe, who would it be and why?"
"What does your cultural or traditional shoe look like?"
"If you were a shoe, what kind of shoe would you be and why?
2020 Colorado Tour Timeline: 8 Denver Council Districts
Schedule pending. Organizations currently in consideration:
- Mile High Islamic Center: Bosnian Educational and Cultural Center of Colorado
- The Center on Colfax: Rainbow Alley
- Denver Women's Correctional Facility
- The Gathering Place
- Zion Senior Center
- Womxn From The Mountain
- Anchor Center for Blind Children
- Uran Biir Colorado Mongolian Art School, International Children's Day
Criteria for Host Venue Collaborator
The Sole Patchwork of Life socially engaged art project uses the power of storytelling, art, writing, and community to bridge and weave marginalized communities and cultures together. The shoe motif provides a unique means of artistic dialogue and bonding between socially marginalized, often outcast communities to empathize with one another in order to understand and learn from each through our differences. The project uses the motif of the shoe and sole imprint to promote cultural exchange, intersectionality, diversity and inclusivity through the power of art and storytelling to celebrate radical diversity and advocate social change through innate creativity.
We welcome collaboration with marginalized communities. All of our Host Collaborators are permanently commemorated on our Tree of Life canvas.
Needs from Host
Spatial
The entire workshop is setup and completed on the floor. The Tree of Life canvas measures 9ft X 14ft and will be placed on the floor. Hard ground surface is recommended, no preference between indoor or outdoor environments. May additional chairs to help accommodate participants with mobile disability.
Marketing
One flyer will be custom designed for each host venue and emailed digitally. Need host collaborating venue partner to help promote Sole Patchwork of Life project at their location.
End of Workshop Survey
After participating in workshop, attendees will be given short questionnaire to fill out. The point person at host collaborating venue will also need to fill out end of workshop survey as feedback to help continue project into the future.
Workshop Photos
Photos will be taken during workshop as documentation to post onto project website after workshop.

If you or your organization is interested in becoming Sole Patchwork of Life project's next Host Venue, please contact project moderator Eriko at erdensyren@yahoo.com. Thank you for your consideration.

Workshop Image Gallery, please click on images to enlarge/reduce.